5G Architecture & Specifications – Viavi Solutions poster
5G Architecture & Specifications – Viavi Solutions poster.
This poster provides the updated and on-going standards related to 5G network development and deployment–all in one easy-to-understand graphic format.
5G Architecture
The primary goal of previous mobile network generations was to offer fast, reliable mobile data services to network users. 5G has broadened this scope to offer a wide range of wireless services delivered to the end user across multiple access platforms and multi-layer networks.  5G creates a dynamic, coherent, and flexible framework of advanced technologies to support a variety of applications. 5G utilizes a more intelligent architecture, with Radio Access Networks (RANs) no longer constrained by base station proximity or complex infrastructure. 5G leads the way towards disaggregated, flexible, and virtual RAN with new interfaces creating additional data access points.
5G Architecture 3GPP 
The 3rd Generation Partnership Project (3GPP) covers telecommunication technologies including RAN, core transport networks and service capabilities. The 3GPP has provided complete system specifications for 5G network architecture which is much more service oriented than previous generations.
Services are provided via a common framework to network functions that are permitted to make use of them. Modularity, reusability, and self-containment of these network functions are additional design considerations for the 5G network architecture described by the 3GPP specifications.
5G Spectrum and Frequency
Multiple frequency ranges are now being dedicated to 5G new radio (NR). The portion of the radio spectrum with frequencies between 30 GHz and 300 GHz is known as the millimeter wave, since wavelengths range from 1-10 mm. Frequencies between 24 GHz and 100 GHz have been allocated to 5G in multiple regions worldwide.
In addition to the millimeter wave, underutilized UHF frequencies between 300 MHz and 3 GHz and C-bandfrequencies between 3.7 and 3.98 GHz have also been repurposed for 5G.
The diversity of frequencies employed can be tailored to the unique application. Higher frequencies are characterized by higher bandwidth and shorter range.
Millimeter wave frequencies are ideal for densely populated areas, but ineffective for long distance communication.
Within the various frequency bands dedicated to 5G, each carrier has begun to carve out their own individual portions of the 5G spectrum.
5G Architecture & Specifications – Viavi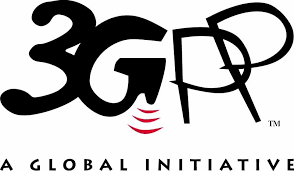 WeChat: GSA Express
© Viavi Solutions 2022