LTE & 5G – GAMBoD NTS Database Update, June 2019
LTE & 5G Market Statistics – Update to the GSA GAMBoD NTS database for June 2019.
280 operators investing in 5G networks – 26 operators with commercially launched 3GPP-compliant 5G networks
Key facts:
There are 752 operators with commercially launched LTE networks (broadband fixed wireless access and or mobile). At least 144other companies have licences suitable for LTE services, are deploying LTE, or are planning LTE networks; or are evaluating, testing or trialling LTE.
226operators hold licences to use spectrum for TDD services, 160  of which have launched services.
304operators have deployed/launched LTE-Advanced or LTE-Advanced Pro technologies in their commercial networks. 184operators are investing in one or more LTE-Advanced Pro technologies
280operators in 94 countries are investing in 5G networks in the form of tests, trials, pilots, planned and actual deployments.
By mid-June 2019 48operators had announced that they had deployed either 3GPP or non-3GPP-compliant 5G technology in their networks.
With multiple announcements of 5G launches in recent weeks, GSA now counts 26operators in 16 countries offering 3GPP-compliant commercial 5G services (some with smart phones; some with 5G routers; some offering services widely; some with limited geographic, device or and customer availability).
The NTS database tracks various LTE network technologies:
4×4 MIMO – 137 operators identified as investing, of which 79 have deployed/launched the technology within their commercial networks.
8T8R MIMO and Massive MIMO – 58 operators identified as investing in these technologies; at least 27 deployed/launched.
256 QAM in the DL – 109 operators identified as investing, of which 65 have deployed/launched the technology within their commercial networks.
And numerous key LTE service features:
36 operators investing in LAA(8 with deployed/launched networks); 11 operators investing in LTE-U(3 with deployed/launched networks); 3 operators investing in LWA (one launch so far). 16 operators (all in the US) are investing in CBRS.
257 operators investing in VoLTE, with 191 deployed/launched networks.
5 launched/deployed eMBMSservices.
150 operators investing in NB-IoTwith 98 deployed/launched networks.
62 operators investing in LTE-Mwith 38 deployed/launched networks.
©2019 GSA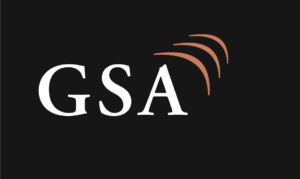 LTE & 5G