5G Forecast & LTE Subscriptions: Ovum Data Q3 2019
5G Forecast & LTE Subscriptions :
Data provided by Ovum for Q3 2019
By the end of 2Q 2019 there were nearly 4.7 billion LTE subscriptions worldwide.
Nearly 986 million subscriptions were added in the preceding 12 months. 26.6% YoY growth.
LTE subscriptions now account for 53.1% of all global mobile subscriptions.
5G subscriptions reached 1.398 million by the end of 2Q (representing 0.016% of the entire global mobile market).
Globally there will be more than 9.9 billion mobile subscriptions by the end of 2023.
LTE is expected to account for nearly 61% global market share by the end of 2022, although the market is expected to peak at that point.
It will subsequently fall back as the number of new LTE customers is exceeded by the number of LTE customers migrating to 5G.
Between 2019 and the end of 2023 share of the market represented by 2G subscriptions will fall from 23% to 10%, and the share represented by W-CDMA will decline from 24% to 19%.
At the end of 2023 5G will account for 13% of the global market, although LTE will still be dominant at 57% of all global mobile subscriptions.
©2019 GSA and Ovum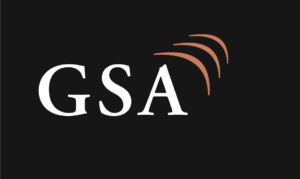 Based on data supplied to GSA on 17 September 2019